At IBC 2019, DekTec introduces a new line of SDI interface adapters for PCIe, with different port counts per card, at very attractive prices. Target users are developers of PC-based broadcast products, e.g. video distribution equipment. All ports support DVB-ASI, enabling mixed compressed/uncompressed applications such as software-based encoders and decoders. First in line is the DTA-2172, featuring two bidirectional 3G-SDI/ASI ports.
The free DekTec Matrix API® 2.0 handles all SDI formatting details, making life much easier for application developers. Convenient Matrix-API features include working directly with audio and video samples, pixel format conversions, ANC data insertion/extraction and video scaling.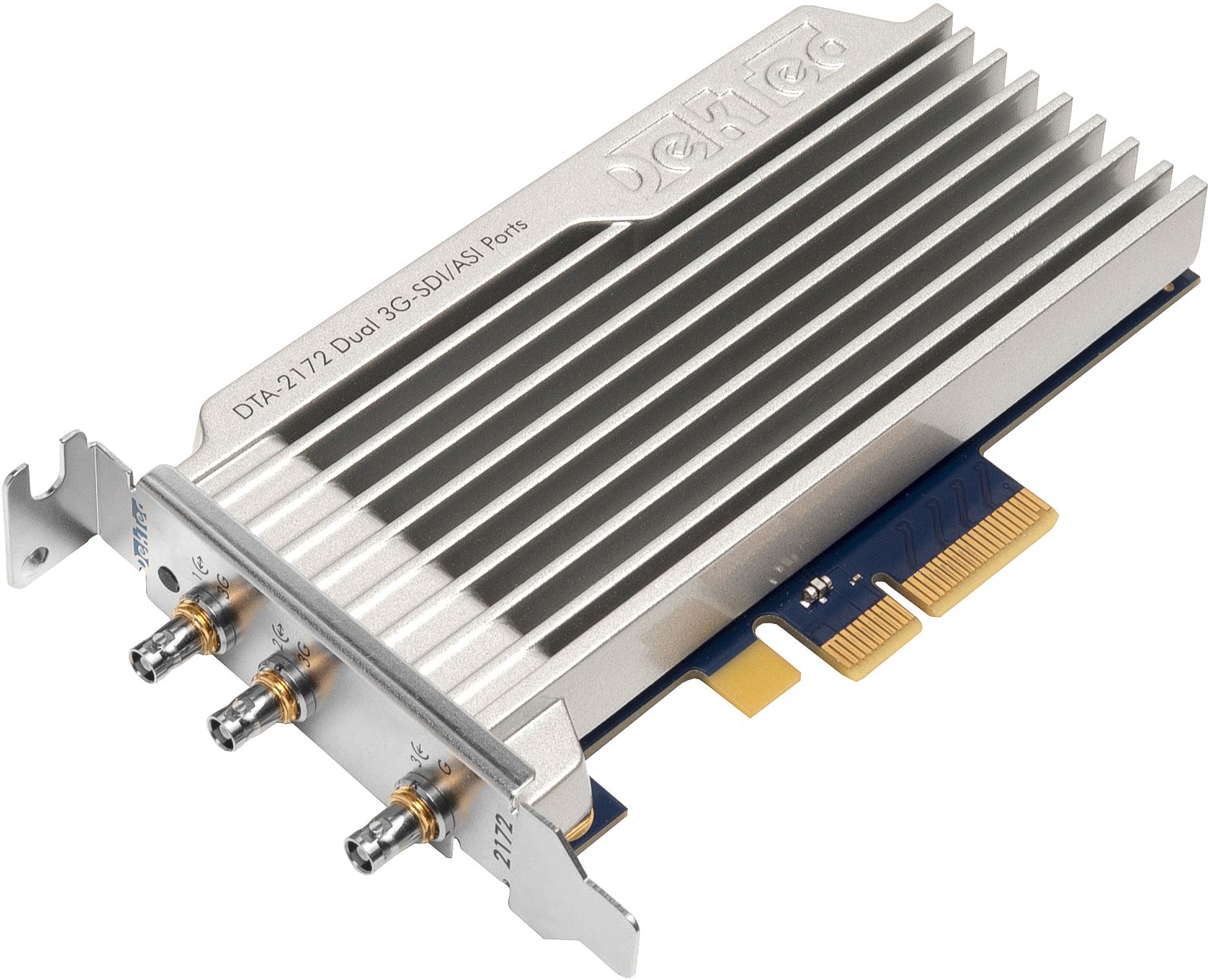 DTA-2172 - Two bidirectional 3G-SDI/ASI ports with genlock.
The DTA-2172 is primarily intended for integration in PC-based products, but it can also be perfectly combined with the renowned test and measurement applications from DekTec. In combination with StreamXpress, test streams can be played out to validate your SDI equipment. With SdEye, the card turns into a waveform analyzer. VF-REC enables the recording and playback of uncompressed full-HD streams. Finally, StreamXpert performs in-depth analysis of ASI streams.
The stylish card is currently in stock and shipping. In the coming months, the range will be expanded with 4-, 8- and 12-port cards, with 12G-SDI capability on selected ports.
Contact us to receive our inviting terms and conditions for integrating DekTec cards in your product.